You'll be greeted at the door by one of our Scheduling Chiropractic Assistants who will help you complete all the necessary documentation and review insurance requirements for your appointment. Please come prepared with your driver's license, health insurance card, and any pertinent medical information such as MRI reports, x-rays, etc.
We work hard to respect every patient's time, so please arrive 10 minutes prior to your appointment and plan for your visit to last approximately 30 minutes.
If you would like to expedite the check-in process on the first visit, please select the forms link below, then complete the forms prior to arrival.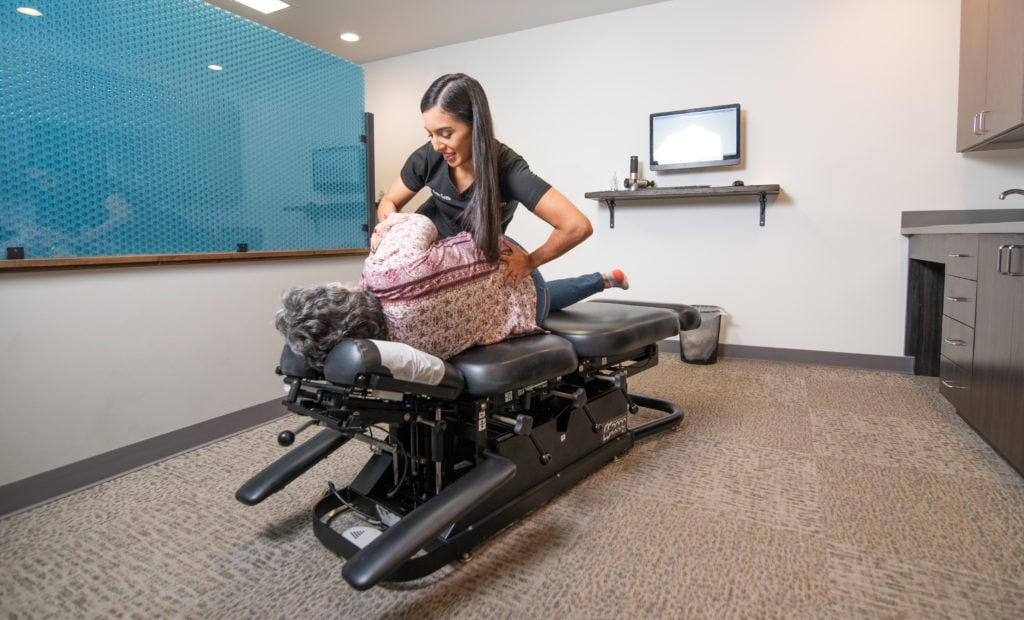 Visit 1 is made up of three parts and typically lasts 30-45 minutes:
a. CHIROPRACTIC CONSULTATION
The first visit is designed for the doctor to learn more about you and your treatment goals. During this consultation, the doctor will ask questions, listen, and discuss your health-related problems and concerns.

b. CHIROPRACTIC EXAMINATION
The doctor will perform a series of examinations including reflexes, ability to turn and bend; orthopedic, postural, physical and neurological examinations; and x-rays.

c. RESERVE YOUR NEXT APPOINTMENT
Once you have completed your first visit, our Scheduling Chiropractic Assistant will reserve your next appointment where you will receive your report of findings.

Visit 2 is made up of 2 parts and typically lasts 45 minutes:
a. YOUR REPORT OF FINDINGS, WELLNESS PLAN & COST
At this appointment the doctor will review your x-rays, discuss your diagnosis, and explain the treatment plan that will result in the achievement of your wellness goals. After this discussion, one of our Chiropractic Assistant will review the costs associated with your treatment plan and wellness goals beyond what your insurance covers, or, the costs you will incur if you are not using insurance.

b. FIRST TREATMENT
The doctor will begin adjustments, therapies, and/or rehabilitative activities described in your treatment plan.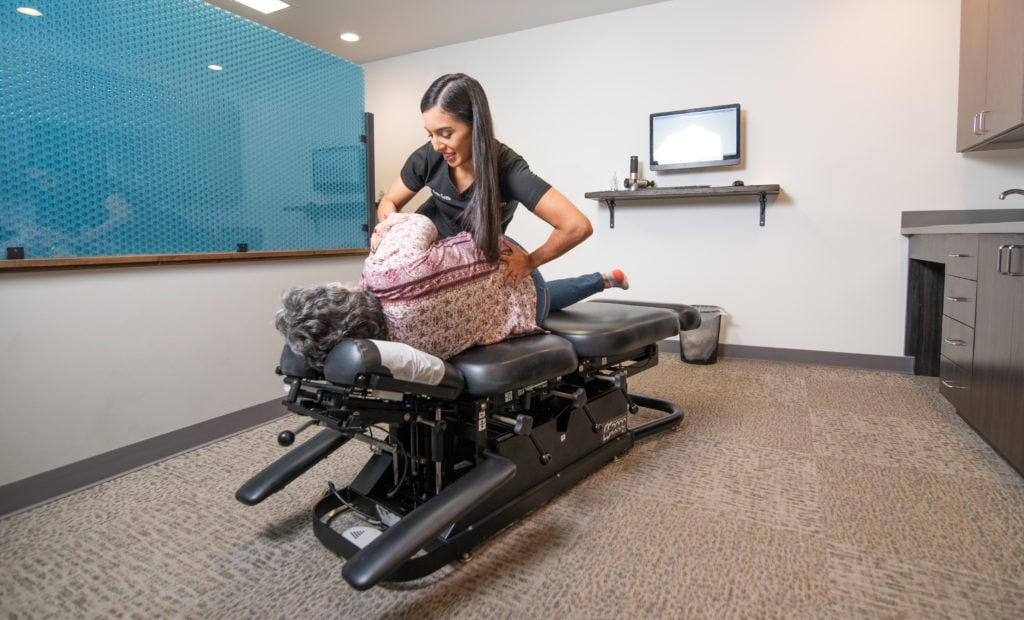 Visit 3 and beyond. Each appointment typically lasts 45 minutes:
The doctor will continue the adjustments, therapies and/or rehabilitative activities described in your treatment plan, and you begin to experience the benefits of Chiropractic and the achievement of your wellness goals.
Request an appointment and fill out all of your paperwork online! Simply begin by choosing which location is best for you!